A passport is a travel document issued by a national government that usually identifies the bearer as a national of the issuing state, and requests that the bearer be permitted to enter and pass through other countries.
A machine readable passport (MRP) is a passport where the data on the identity page is encoded in optical character recognition format. Most travel passports world-wide are MRPs.
With the current economic development of our country and the improvement of people's living standards, more and more people will take time to go around, relax their moods and get close to nature in the aftermath of intense work. If the time is short, you will usually choose to travel around. If you have longer holiday, you will choose to travel within the country or go abroad. The choices are also varied. Today we are not introduced you a place have fun, but recommend a machine for the travel agency's friends to manage the tourist information - the electronic passport reader.
PR100 Passport Reader for international passport is an ultra fast passport reader with high-precision OCR algorithm and consists of a unique hardware device and cutting-edge OCR engine. Ideally and accurately capture data with e-passports, Visas and other travel documents from different countries. It provides perfect solutions for scanning passport, e-passport, visa and other Electronic Documents & Paper Documents.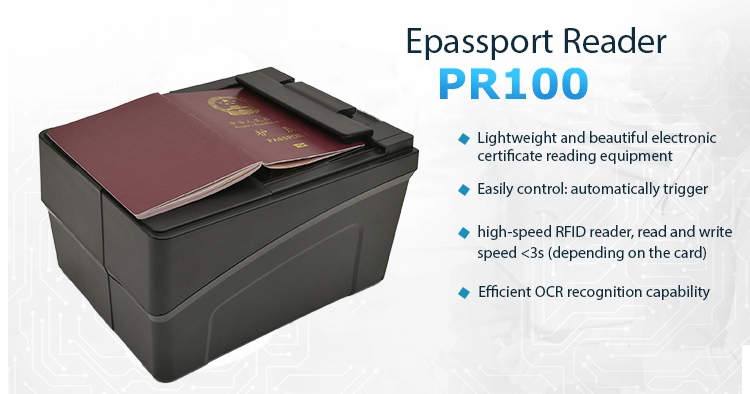 It is widely used for applications such as Customs, Border crossings, Electronic ID, e-Passport, e-Banking, e-Commerce, Duty-Free Shop, Travel agency, Hotel, Consulate…
This multi-functional reader also supports auto-sensing trigger that can be easily operated and a simple API/SDK provided can be easily integrated.