With the popularity of bar code technology in all areas of life, bar code scanners provide efficient data collection and transmission for the manufacturing industry, which has doubled their work efficiency, which makes it more and more important in this industry effect. How to apply specifically? Generally speaking, it is a solution for bar code scanning and bar code automatic identification on production lines and conveyor belts. Bar code labels (labels with unique IDs) are printed on the automated assembly line and during processing. Bar code scanners are used for bar code acquisition and Data transmission characteristic identification code monitors production, samples production quality inspection data and establishes product files to improve product qualification rate and improve work efficiency. And to trace the traceability, simply point the barcode scanner at the label barcode on the product and immediately call up the information about the product and find its source.
The use of bar code scanners is currently the most efficient management method in the manufacturing industry. The performance requirements of bar code scanners in each industry may be different. When purchasing, we must make reasonable selection according to their actual needs and economic conditions, including the need to consider the complex industrial environment of the manufacturing industry for bar code scanners. Factors such as resolution and reading rate requirements.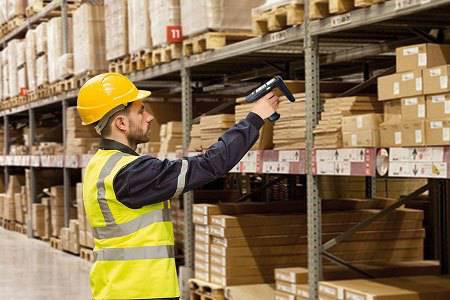 Shenzhen Rakinda can provide S2 plus 2D PDA scanner with high quality IP68 Industrial PDA Android Handheld QR Code 2D barcode scanner android. Also it can use in the harsh working environment, and it have the high battery capacity, it have the 5200AMH battery, it will not any problem to work all day long.
(1) Extensive, can be applied to all walks of life. Including logistics warehousing, manufacturing, e-commerce retail, office automation, mobile payment, and so on.
(2) Strong scanning performance and high cost performance. Scans any bar code on any media to support full-scale, full-angle bar code scanning.
(3) Rich interface, convenient upgrade and secondary development.
(4) IP68 industrial waterproof, dustproof and anti-drop design, providing reliable operation, even if accidentally dropped, still does not affect the use.
RAKINDA is a company committed to the development up to barcode scanner technology at the core of the automatic identification system integration organizations, enjoyed several years of industry experience and excellent reputation, in Shenzhen and Hong Kong branches, and has a very skillful, experienced, innovative R & D and after-sales technical support service team.
Rakinda Group, the manufacturer of barcode scanner module, was established in 2000. We have offices in Guangzhou, Shenzhen, Hongkong, Xiamen, Suzhou and Beijing. And we have been supplying the barcode scanner module for Walmart, Carrefour and Foxconn etc.