With the fast development of intelligent technology, the smart household appliance developes so fast, Rakinda focused to develop a project with barcode scanning feature to make people's life convenient and modern. As coffee machine develops, When you hold the proper barcode in front of coffer machine with barcode scanner engine. It will start to cook coffee based on its program. Both the heating period and heating process will just be fit for the food it is heating. Besides, since this product is developed to be used by people in daily life, the price must be very competitive to get more market share. In such cases, developers can use Rakinda LV12 CCD 1D scanner and LV3096 mini 2D barcode scanner. Its price is affordable and provides with USB, RS232 ,TTL232 interfaces, which makes it easy for integration.

Our LV12 1D barcode scanner features:
1. LV12 CCD scanner can fast scan printed code and screen code, even damanged codes.
2. It supports multiple interfaces: USB, TTL-RS 232, RS232, PS2, USB-COM.
3. USB Support: high speed transmitting data to promote work efficiency and users' satisfactory experience.
4. Support secondary development: widely used in various MCU.
5. Wide application: LV12 scanner is widely used in lockers, medical instrument and MCU development.
Our LV3096 2D barcode scanner features:
1. Outstanding Power Efficiency
The advanced technology incorporated in the scan engine helps reduce the power consumption and prolong the service life of the device.
2. Highly Visible Laser Aiming
The scan engine provides a laser-generated crosshair aiming pattern that is clear and bright even in bright sunlight, ensuring first time accurate aim.
3. Two-In-One Design
Seamless integration of image sensor and decoder board makes the scan engine small, lightweight and easy to fit into even the most space-constrained equipment. (Seamlessly compatible with LV3096)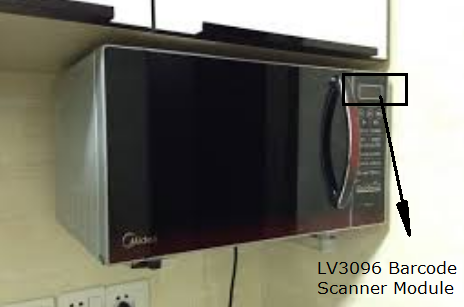 A variety of bar code scanner module that Rakinda Technology can provide and easily to be embedded. As Rakinda Technology has more than 18-year manufacturing experience for bar code scanner, which already has professional research and development team.