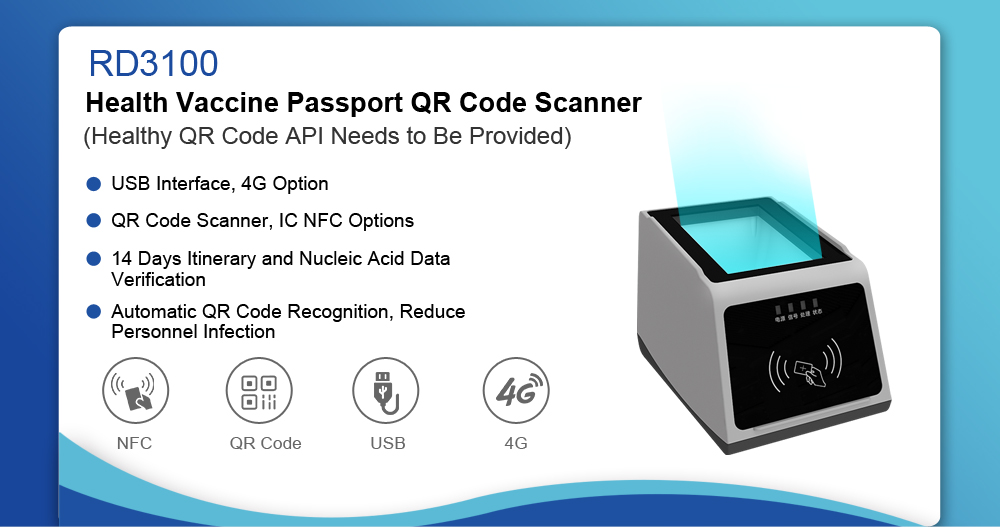 Vaccination can effectively prevent virus infection. With the popularity of vaccines, international business and tourism are recovering. But how to quickly track and screen passengers' vaccination status and health status,so as to avoid the spread of new viruses? The United Kingdom,Singapore and other countries governments and the institutions are promoting the digital "Green Passes"-Vaccine Passport. Based on the successful case of the "health code" solution in China. Rakinda had proposed our "vaccine passport scanner" inspection solution.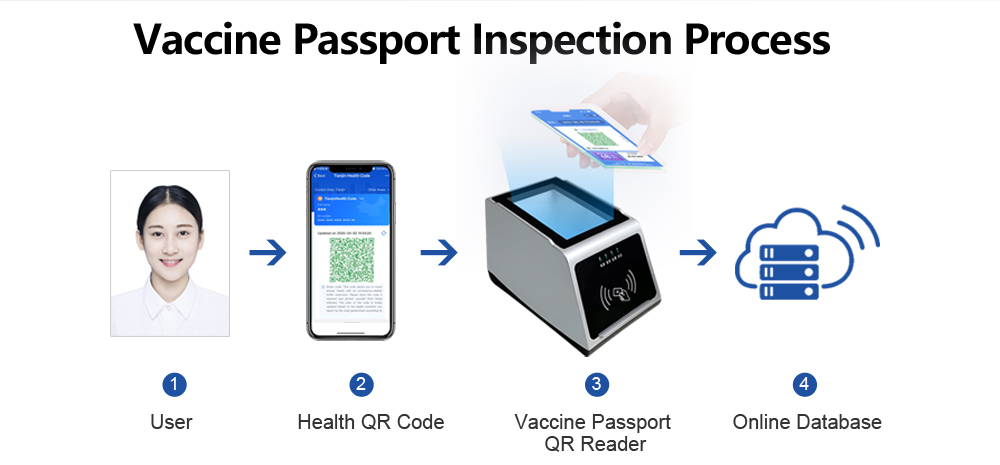 RD3100 vaccine passport QR code scanner is developed based on the 2D code decoding module and ID card module. The hardware and module designed for health code of national government service platform (14 day itinerary verification + nucleic acid verification) and other capabilities. It also supports ID card identification and health code verification. Widely used in medical, AFC, education, government and enterprise units, exhibition, business and other public places.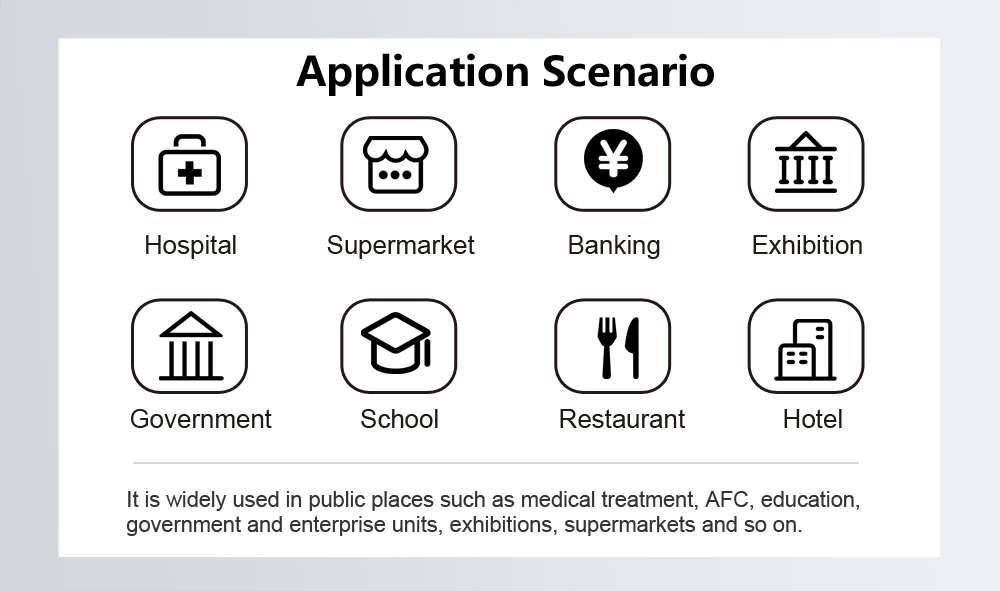 The RD3100 vaccine passport scanner communicates with the host computer through the hardware interface(customer provide). After integrating the module, the host computer equipment can directly provide the ability to interpret and verify the various services.