The Face Recognition Infrared RGB camera is used for face recognition and image capture. Through binocular camera ( visible light and IR) it can realize bioassay.
Face Binocular Camera Features:
*HD 1080P
*Infrared Night Vision
*Binocular Camera: IR +RGB camera
*Plug and play with USB interface. Do not need driver.
*Small size 72*18*20mm, easy to integrated
Detailed Installation Drawing: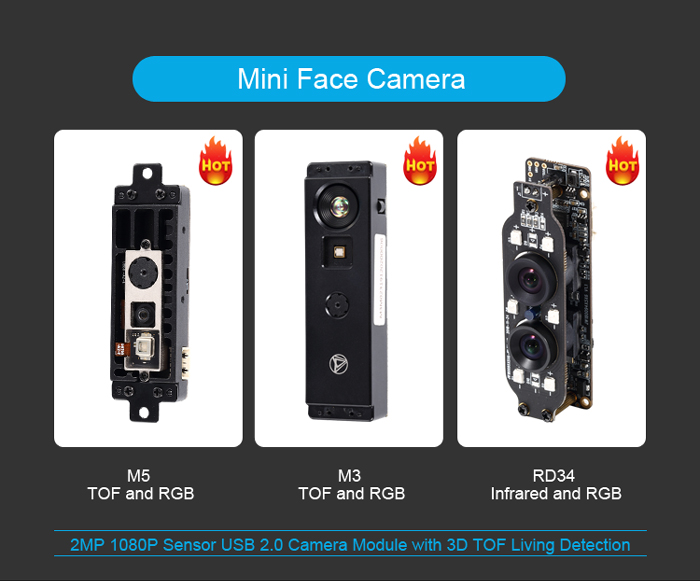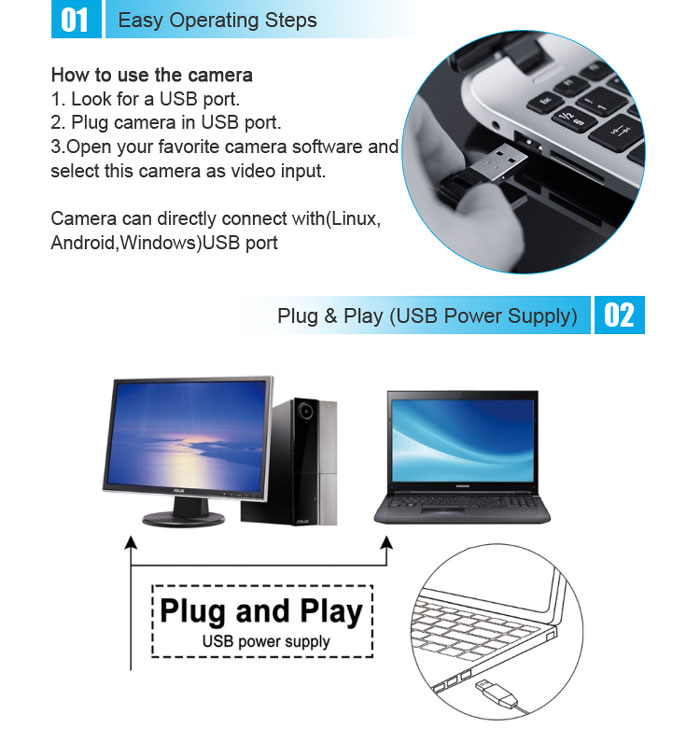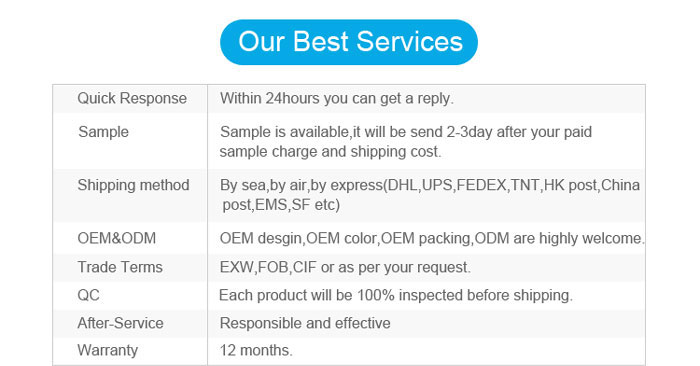 Infrared Camera Packing Ways: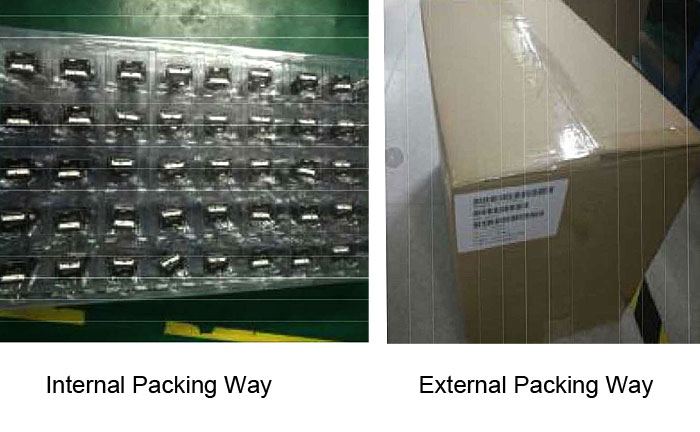 The Face RGB Module is Applied to Our Face Recognition Device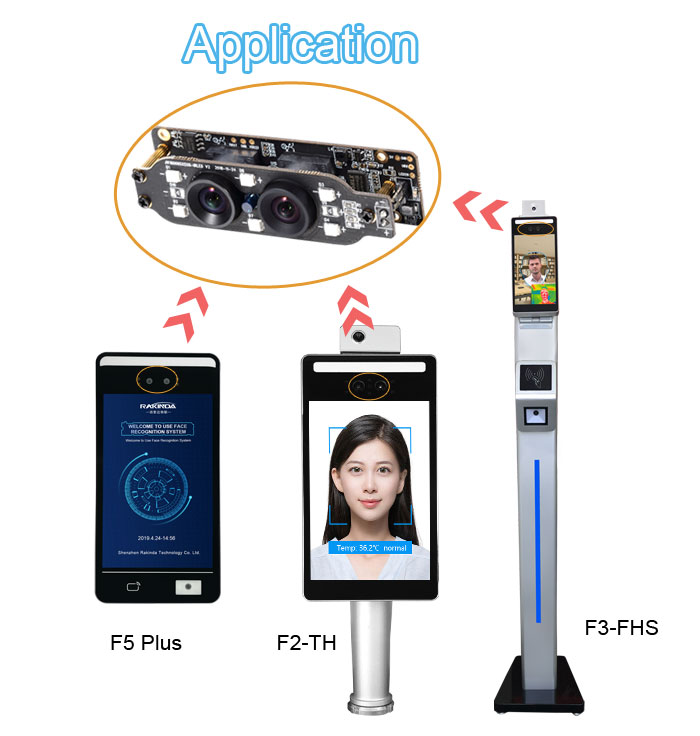 USB Camera Parameter

Sensor CHIP

RGB CAMERA WDR

IR CAMERA B/W

REMARKS

Image Sensor Image sensor

HDR CMOS

HD CMOS




Effective Pixels

1920*1080

1280*960




Pixel size

3.0umX3.0um

3.0umX3.0um




Image sensor Data output

Parallel 12bits Raw data

Parallel 12bits Raw data




Maximum Frame Rates

1280x960 at 30fps /1280x720 at 30fps/960x540 at

30fps/1024x768 at 30fps/1800x600 at 30fps /640x480 at 30fps




SNR max

>45Db

>44Db




Dynamic range

>110Db

>82Db




Video output

MJPG/YUV2

MJPG/YUV2




Digital interface

5-pin 1.25mm USB2.0

5-pin 1.25mm USB2.0




Lens filter wavelength

650nm (default)

940nm (default)

Default infrared optional 850nm

Power requirements

5V±5%

5V±5%




Power Consumption

Max 1.25 0.6w

Max 1.25 0.6w

Without infrared light

Operating temperature (°C) ZE

-10-70°C

-10-70°C

Wide temperature range

Storage temperature(°C)

-40℃

-80°C




Lens Mount

M12X0.5MM / No distortion 91.

Optional

Warranty

1.5 years




OS support system

Windows Xp / Vista / Windows 7,8.1/ Mac / Windows 10 / Android /Mac / Linux 2.6.2

Multi-system compatible

General Purpose Auxiliary interface definition

1

3.3V

output(200mA max)




2

GND

DGND




3

GPIO 0

INPUT




USB CONN Interface definition

1

5V

USB POWER

500mA max

2

DM

-

D-

3

DP

-

D+

4

GND

-

DGND

5

COVER

-

shield