LV5300 2D QR code scanner module has USB or TTL232 output cable for customers to choose. The series fixed mount barcode scanner is able to read barcodes on paper and mobile phones.
QR Code Reader Features
*UIMG Core Technology
Armed with self-developed Sixth Generation UIMG Core technology, the scan engine can swiftly and effortlessly decode various types of barcodes.
*Outstanding Power Efficiency
The advanced NLDC core technology greatly helps reduce the power consumption and prolong its service life.
*Compact & Lightweight Design
Seamless integration of imager and decoder board makes the scan engine extremely smallest and lightweight and easy to fit into miniature equipment.
Application of Fixed Mount QR Barcode Scanner
Face Recognition Device, QR Door Lock, Bus POS terminals, VTMs, self-service cabinets used in e-commerce, express delivery services and smart homes, kiosks, automatic queuing machines, vending machines, etc.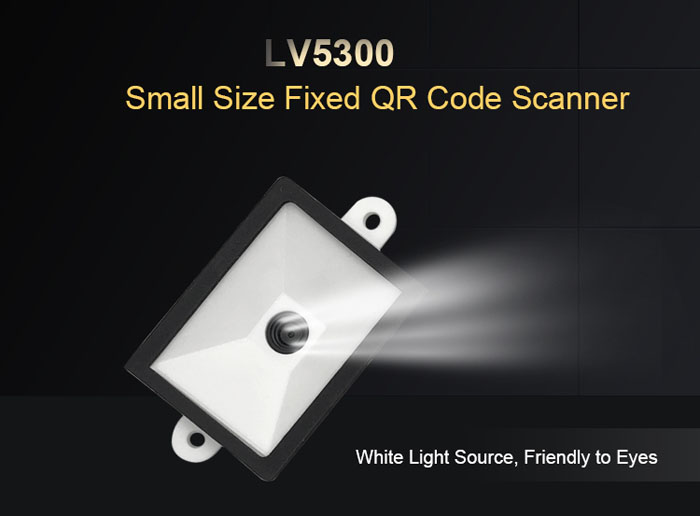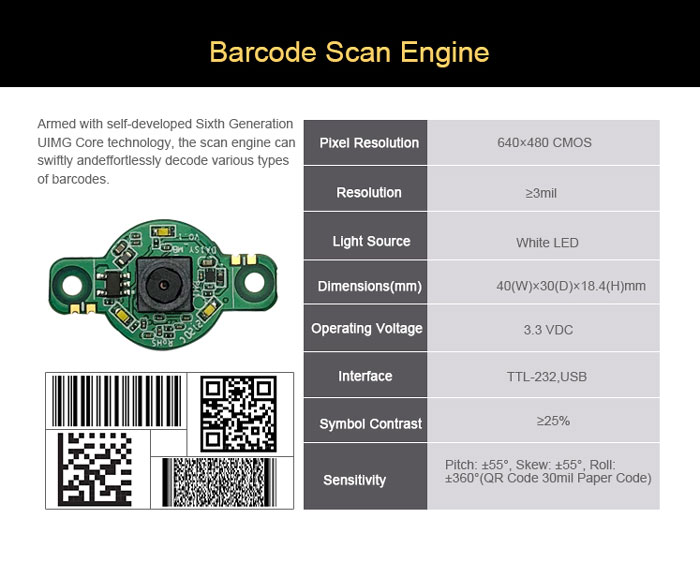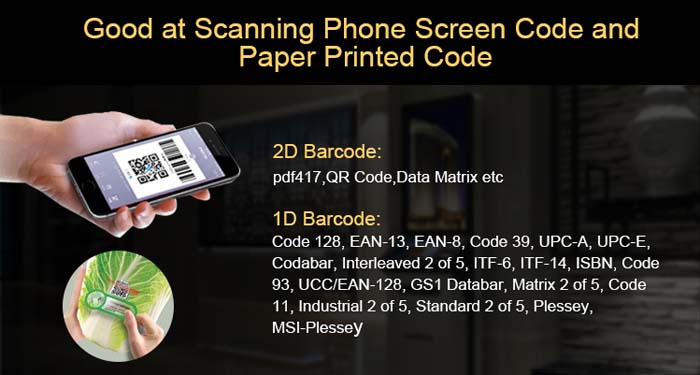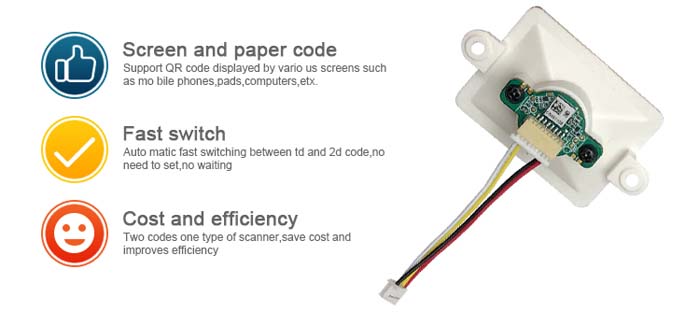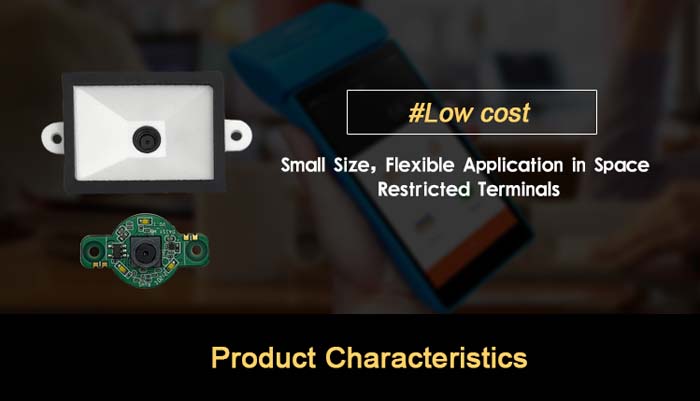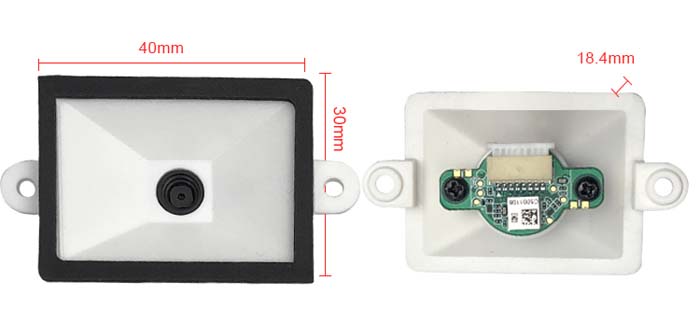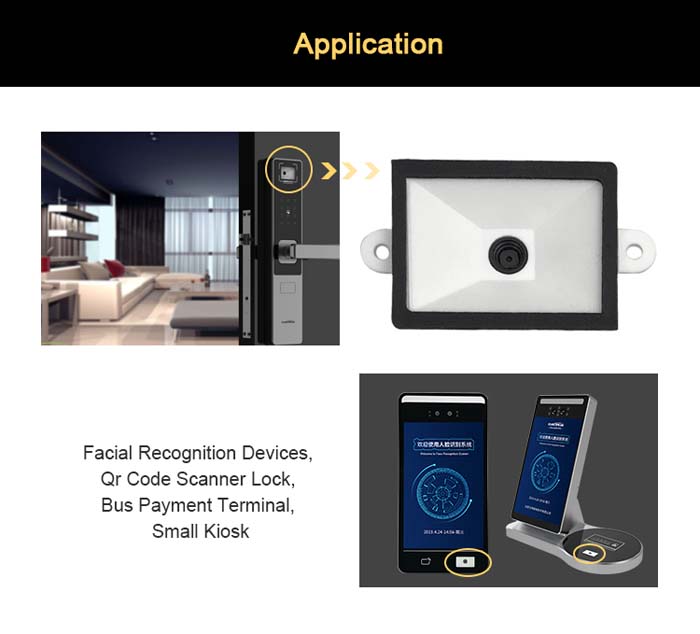 Product Name

Long Distance Mobile Payment QR Scanner

Performance

Image Sensor

1280 * 800 CMOS

Light Source

White LED

Indicator Light

Various colors are adjustable (default Alipay blue, WeChat green, other red)

Decoding Successful Prompt

Buzzer Output, Adjustable Sound

Symbologies

2D

QR Code

1D

Code 128

Resolution

≥5mil

Typical Depth of Field

(Mobile payment code)

Alipay

20mm-1500mm

WeChat

20mm-1500mm

Symbol Contrast

30%

Scan Angle**

Roll: 360°, Pitch: ±40°, Skew: ±45°

Field of View

Horizontal 40.4°, Vertical 25.9°

Mechanical

Interface

RS-232, USB

Electrical

Power Adapter

5V power adapter, with data cable to power the device

Operating Voltage

12 pin FPC horizontal socket: 3.3-5 VDC±5%

4 pin DuPont socket USB interface: 3.3 VDC

Dimensions

6.5(W)×10-16.5(D)×14-17(H)cm(max.)

Weight

2KG

Environmental

Operating Temperature

-40℃~+70℃

Storage Temperature

-40℃~+80℃

Humidity

5%~95% (non-condensing)

Ambient Light

0~100000lux (natural light)

Accessories

Cable

USB Used to connect a host device.

RS232 Used to connect a host device.