The auto-adaptive scanning parameters of RD4500-20 fixed mount barcode scanner optimizes the ambient light immunity of up to 100,000 lux and create an extraordinary extended working range for easy scanning of barcodes from near to far. This feature helps customer complete barcode scanning task from indoor to outdoor applications, under any lighting condition.
Enclosed by an IP65-rated and ruggedized housing and integrated with an aggressive area image scan engine, RD4500-20 2D Square Imager Barcode Scanner is designed to enhance your efficiency and productivity for all kinds of applications. Due to its multiple mounting options and flexible design RD4500-20 Fixed Mount 2D Imager Barcode Scanner is suitable for both stand-alone and embedded applications. The built-in infrared sensor and high quality CMOS sensor also ensure your 2D barcode scanning tasks can be conducted under any lighting conditions.
RD4500-20 Fixed Mount 2D Barcode Scanner, thanks in part to two extra mounting brackets that come with the product, is also capable of being mounted in various positions including straight, tilted, and right-angled direction, making it possible to fit into the most tightest space, preventing equipment re-design.
RD4500-20 Embedded 2D OEM Barcode Scanner Module to Scan QR code, DM, and PDF417.
Product Parameters:
1. Snappy On-screen Barcode Capture
Armed with Newland's fifth-generation of UIMG technology, the scanner excels at reading on-screen barcodes even when the screen is covered with the protective film or set to its lowest brightness level.
2. Durable Metal Housing
The scanner uses a durable metal housing, making it ideal for self-service applications.
3. Outstanding Power Efficiency
The advanced NLDC technology incorporated in the scanner helps reduce the power consumption and prolong the service life of the device.
4. IR Trigger
The IR sensor in the scanner exhibits an improved sensibility in activating the scanner to scan barcodes as they are presented. Markedly increasing throughput and productivity.
5. High-capacity Barcode Reading Capability
Equipped with a sizable scan window, the scanner has the ability to scan barcodes containing large amounts of data.
Application Scenarios:
Self-service cabinets used in e-commerce, express delivery services and smart homes; ATMs; kiosks; queue machines; lottery machines; certificate makers.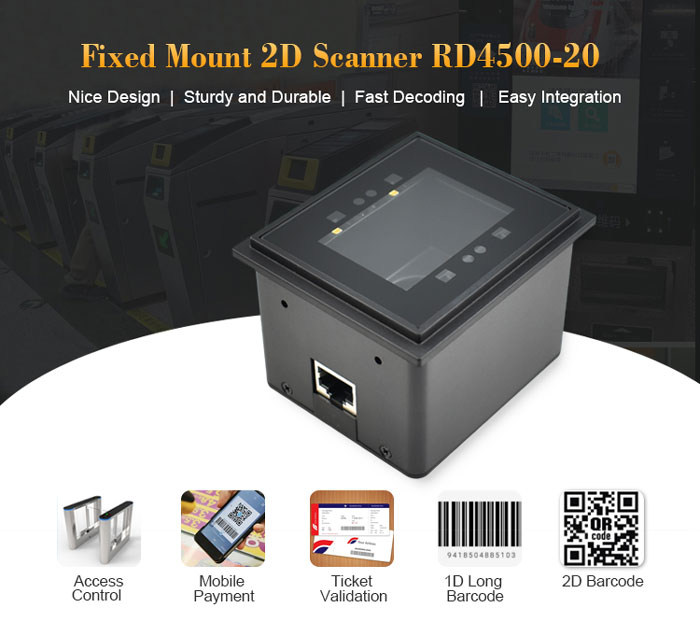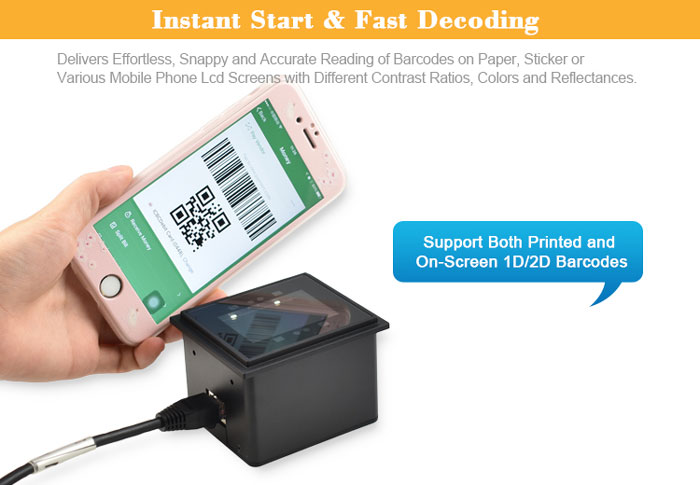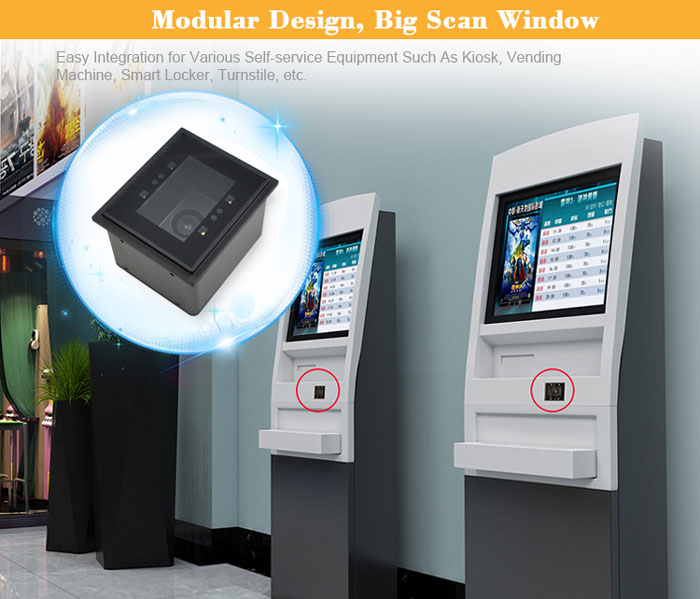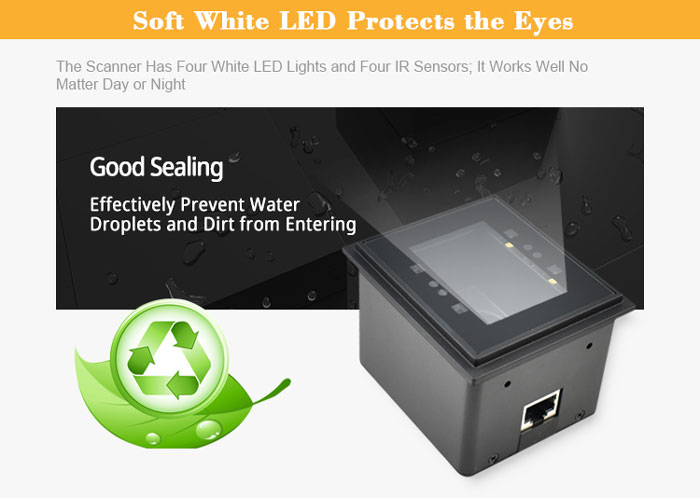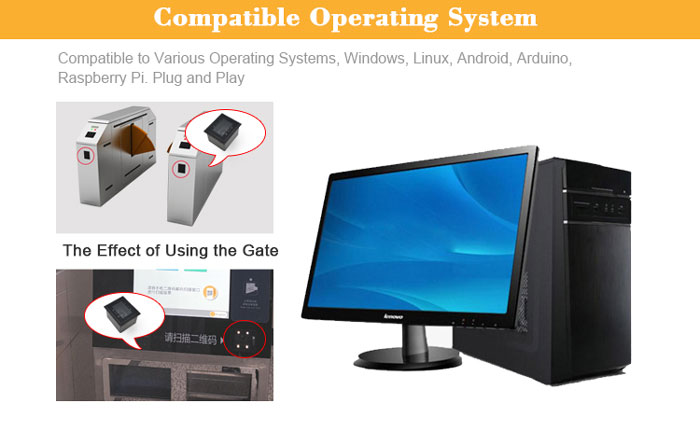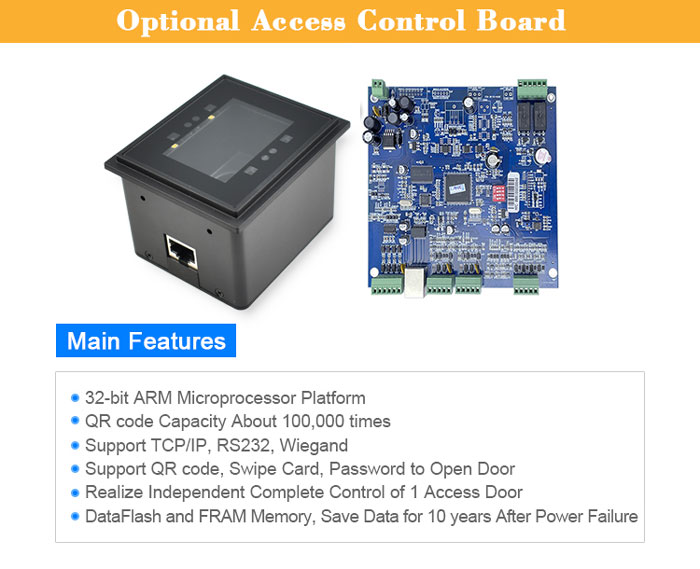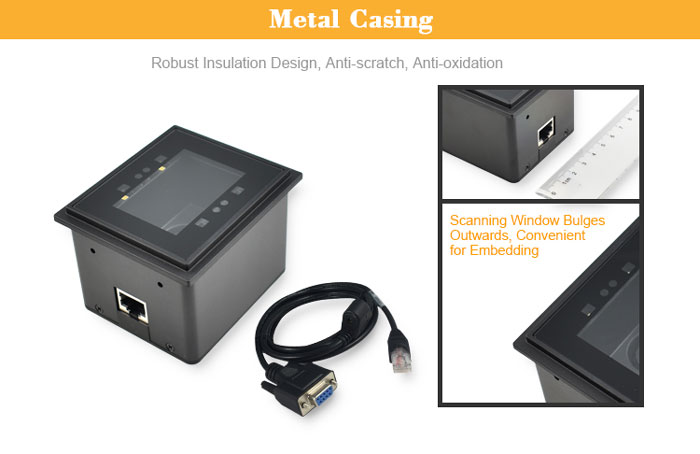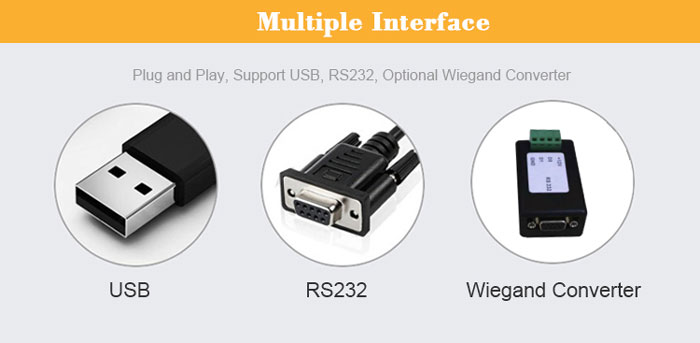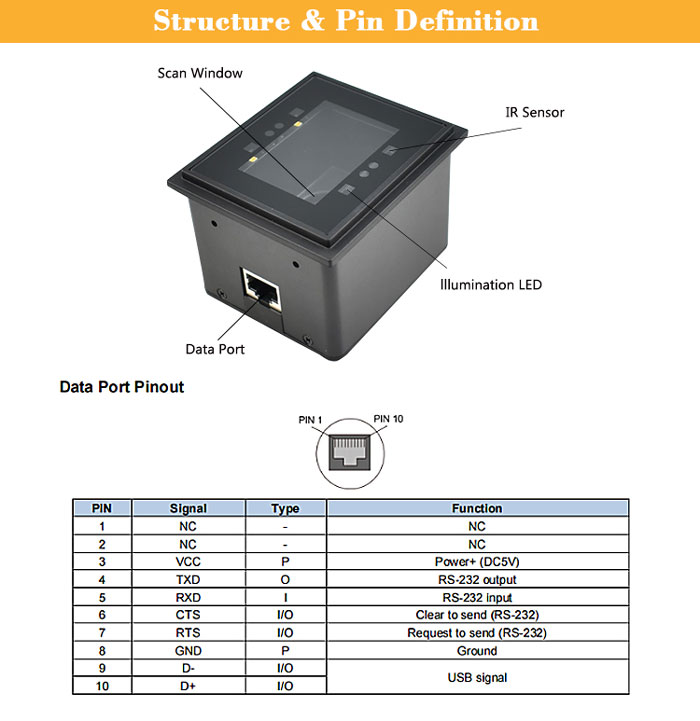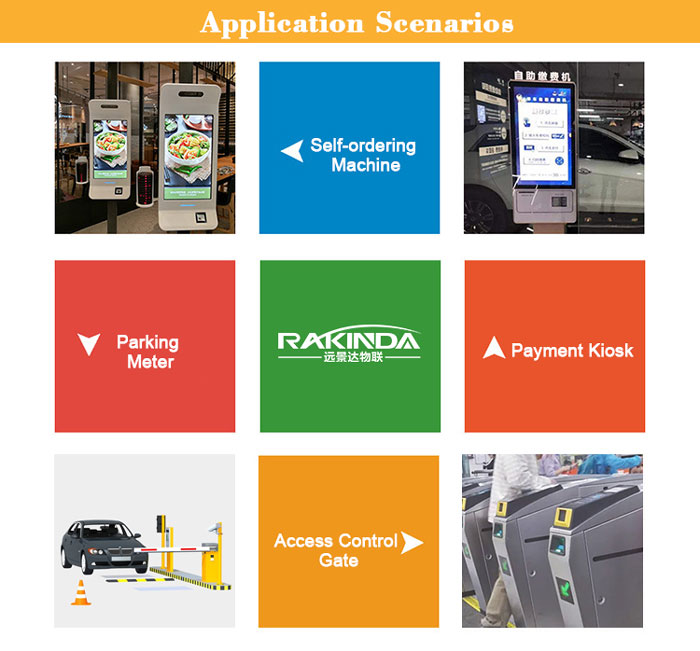 4500 series of fixed mount barcode scanner
We have scanner models in different size which could be installed flexiblely in various applications, if there is any product you are interested in for your projects, please contact us now.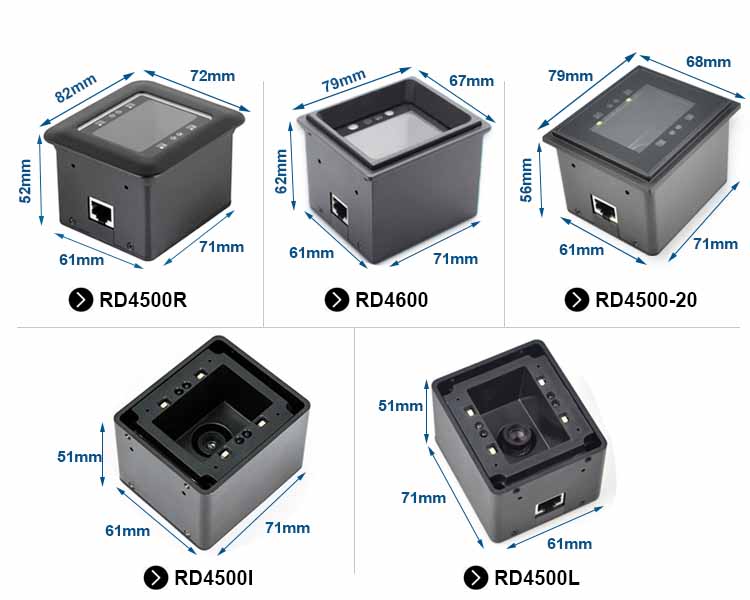 Type
Embedded type fixed mount
Interface
USB, RS232
Weight
280g
Code to scan:
2D: pdf417, qr code, data matrix
1D: EAN-13, EAN-8, UPC-A, UPC-E,ISSN, ISBN, Codabar, code 128, code 93, itf-6, itf-16, interleaved 2 of 5, industrial 2 of 5, standard 2 of 5, matrix 2 of 5, gs1 databard, code 39, code 11, msi-plessey, plessey
Size
79mm 68mm 56mm
Scan Speed
300 scans per sec
Ambient Light
0-100,000 LUX
Power Consumption
1.75 W max
Notification
Beep
Light Source
White LED