Shenzhen rakinda RD4500L fix mounted scanner 2D barcode scanner module, now RD4500L long range scanner will be a good solution for you. They look so similar in appearance between RD4500L and RD4500I, actually, their scanning camera is different, RD4500L has longer reading distance. Its cost is reasonable and affordable, while its low cost does not compromise its good performance in scanning mobile phone screen.
Product Features:
1. Snappy On-screen Barcode Capture
Armed with Newland's fifth-generation of UIMG technology, the scanner excels at reading on-screen barcodes even when the screen is covered with protective film or set to its lowest brightness level.
2. Durable Metal Housing
The scanner uses a durable metal housing, making it ideal for self-service applications.
3. Outstanding Power Efficiency
The advanced NLDC technology incorporated in the scanner helps reduce the power consumption and prolong the service life of the device.
4. IR Trigger
The IR sensor in the scanner exhibits an improved sensibility in activating the scanner to scan barcodes as they are presented. Markedly increasing throughput and productivity.
5. High-capacity Barcode Reading Capability
Equipped with a sizable scan window, the scanner has the ability to scan barcodes containing large amounts of data.
Application Scenarios:
Self-service cabinets used in e-commerce, express delivery services and smart homes; ATMs; kiosks; queue machines; lottery machines; certificate makers.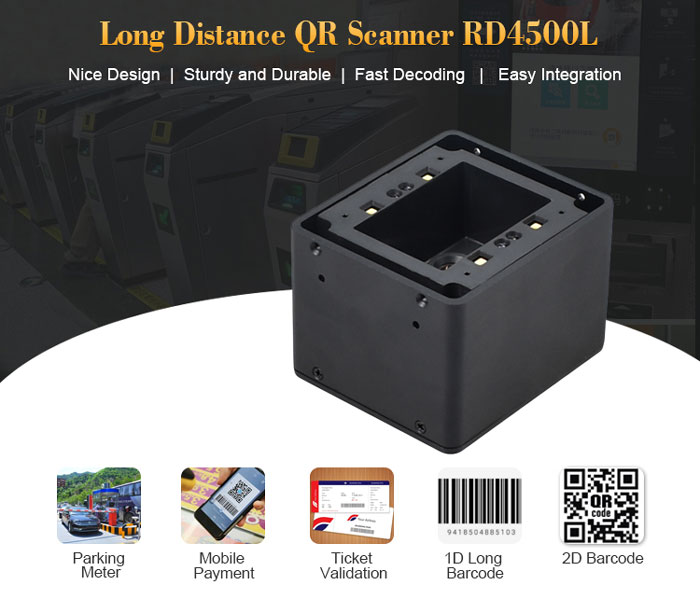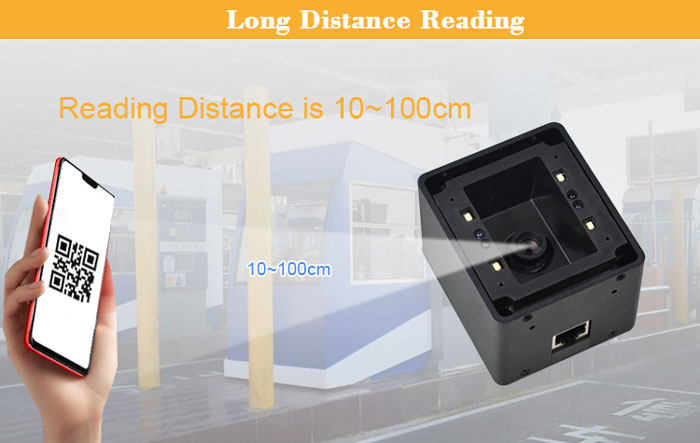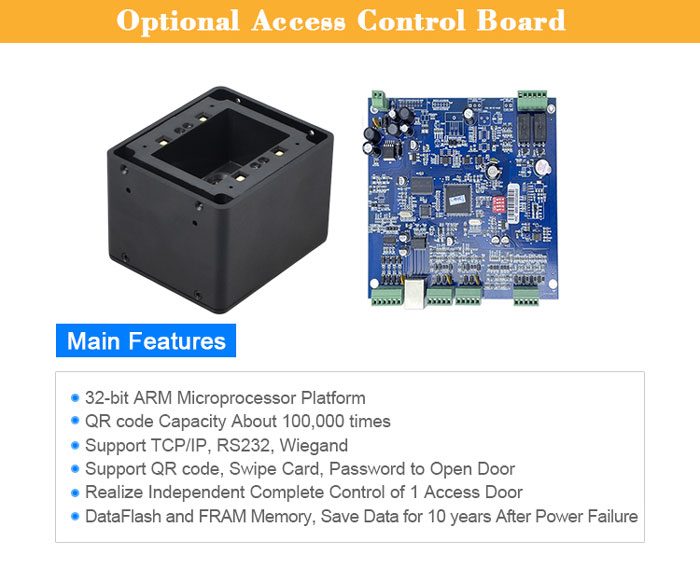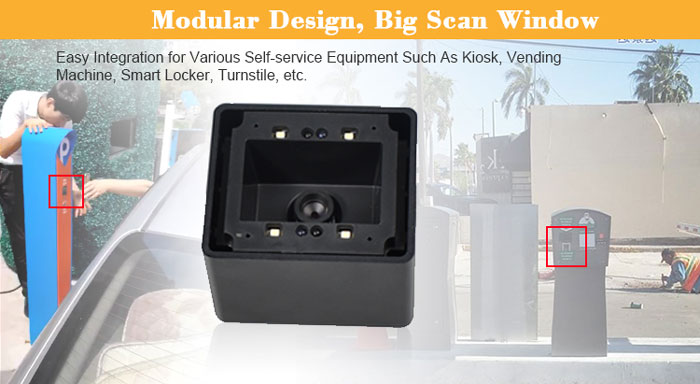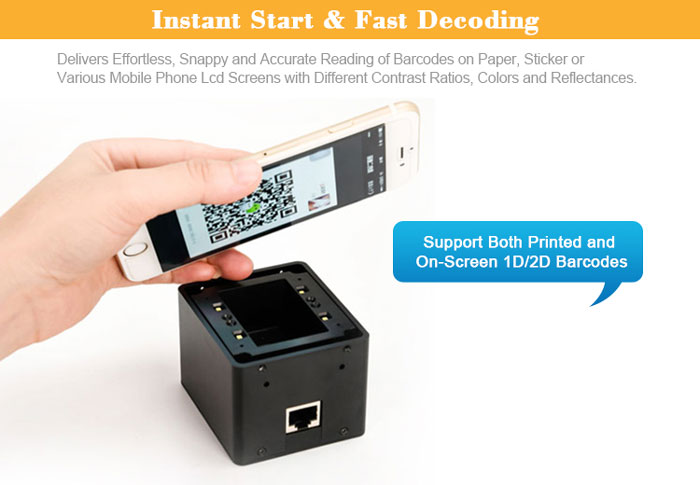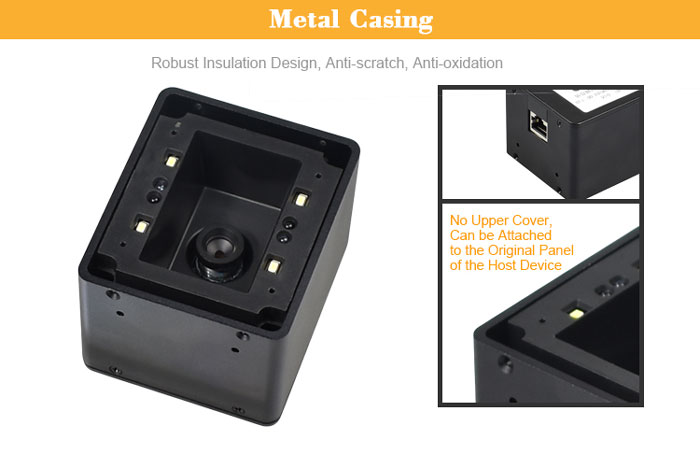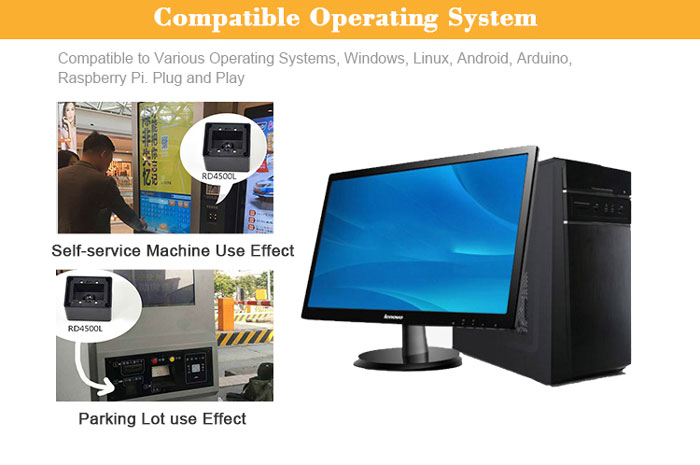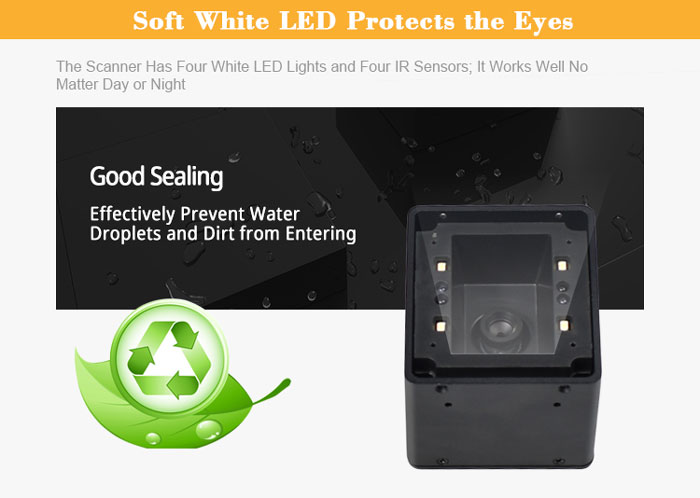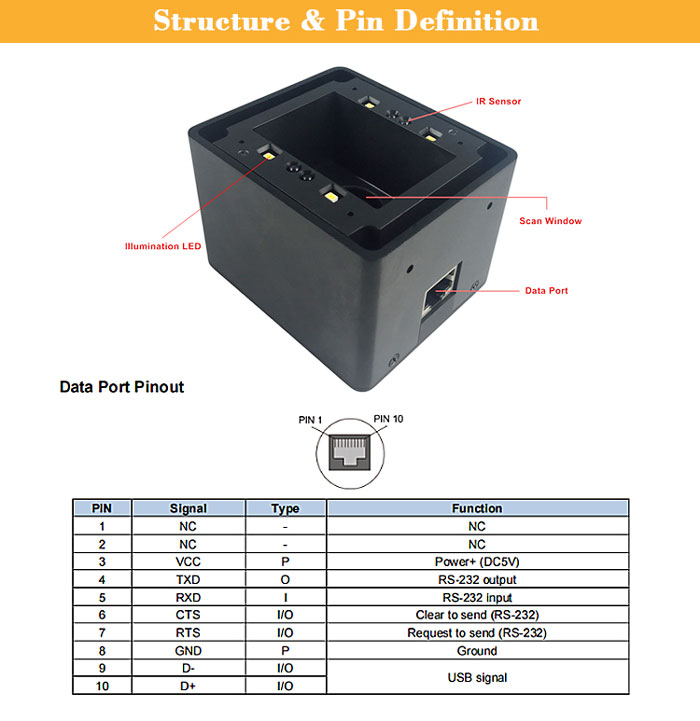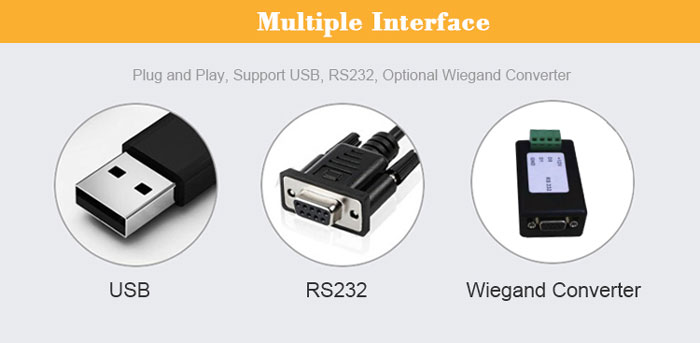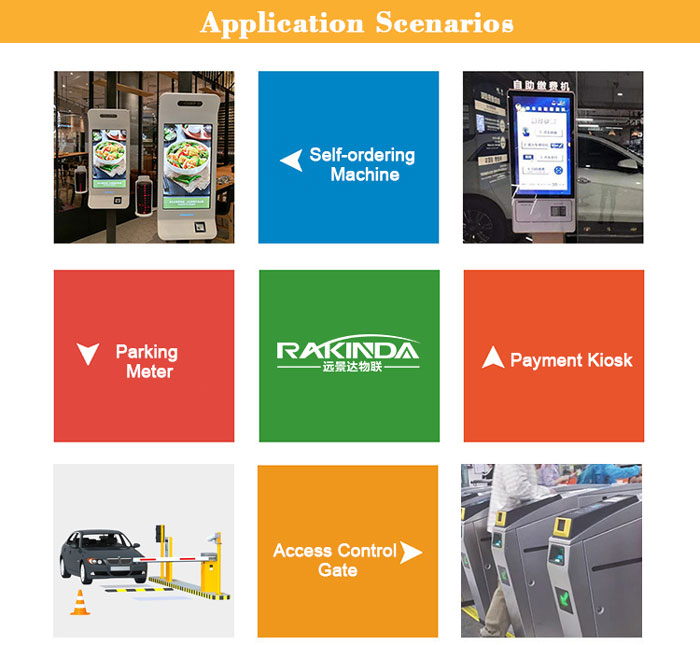 4500 series of fixed mount barcode scanner
We have scanner models in different size which could be installed flexiblely in various applications, if there is any product you are interested in for your projects, please contact us now.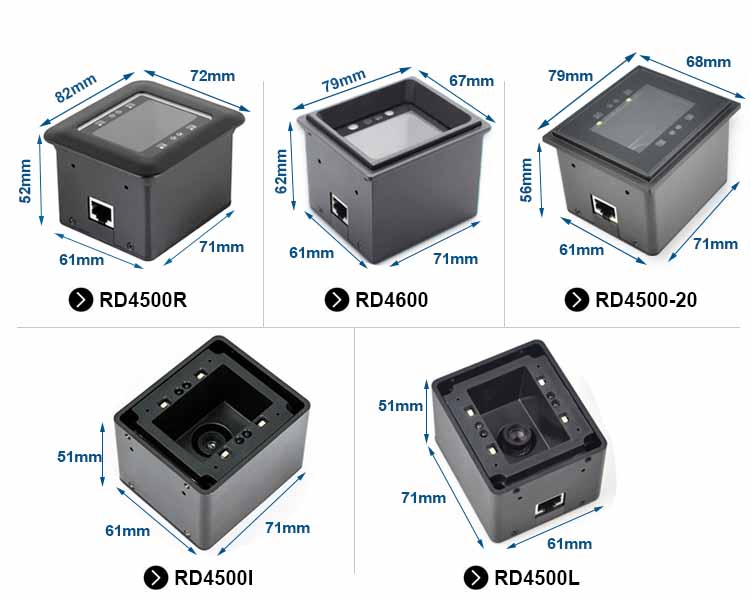 | | |
| --- | --- |
| Model | RD4500L |
| Interface | RS232/USB |
| Processor | IOTC 0370 CHIP |
| Image Sensor | 752×480 CMOS |
| Scan Mode | Sense mode |
| Resolution | 10mil |
| Light Source | White LED |
| PCD | ≥30% |
| Power Consumption | 1.75W(max) |
| Notification | Beep |
| Dimensions | 82 mm(L) X 72mm (W) X 52mm(H) |
| Weight | 300g |
| Operating Temperature | -10°C- +50°C |
| Storage Temperature | -20°C- +60°C |