RD4900 is bar code scanner engine that can be embedded into any device and also can plug and play. LV4900 adopt hardware chip-level decoding, and the decoding speed is faster and super high cost effectiveness, as well as rich secondary development functions and interface options such as USB, TTL-232, RS-232 serial port, etc. All its features that decide its wide usage, such as Self-service Kiosk, Payment Terminal, Turnstile, Parking Meter, access control system, ATM, etc. Packing Lot is just one case that it apply mostly.
Features of Long-distance Code Scanner
*The advanced technology incorporated in the scan engine helps reduce its power consumption and prolong its service life.
*The long range qr code scanner supports USB and RS234 interfaces to meet diverse customer needs.
*LV4900 has four RGB LEDs.When the engine is in the standby mode, the LED indicator appears to be white (default).Good Read LED can be set as red,green or blue according to actual needs.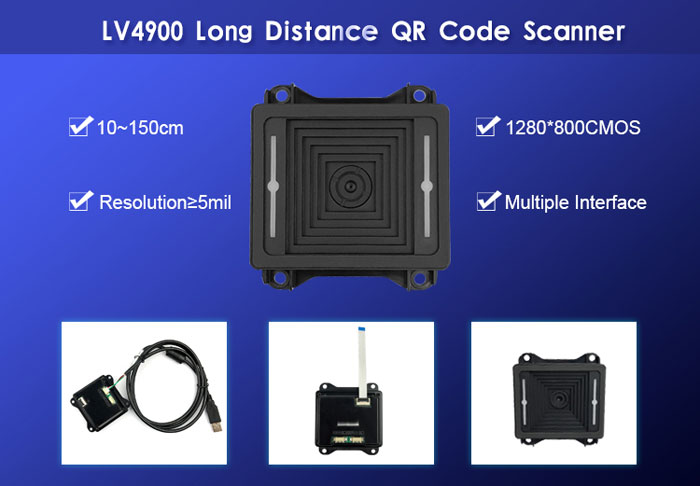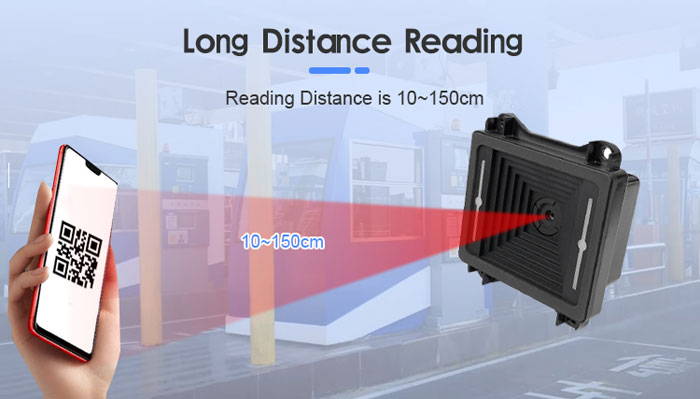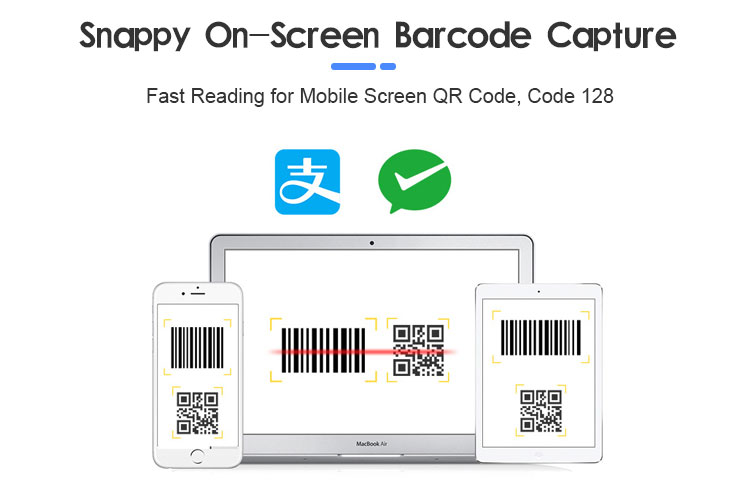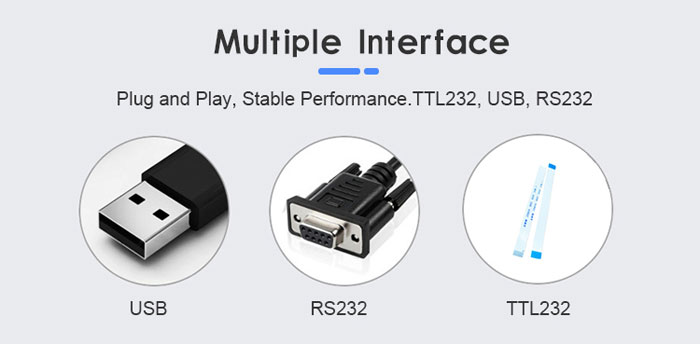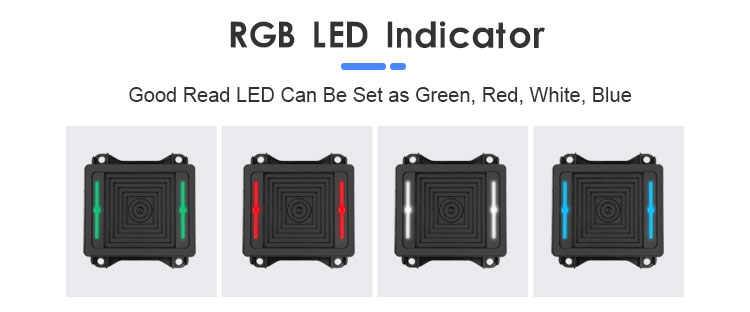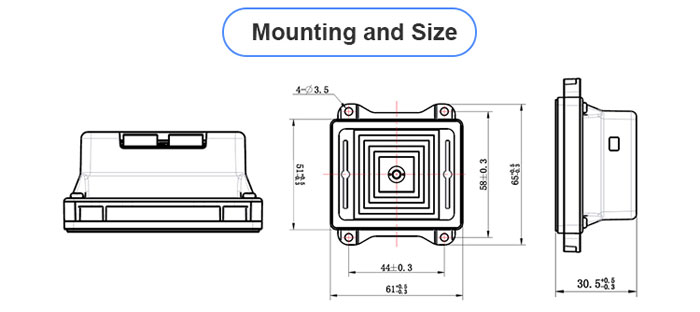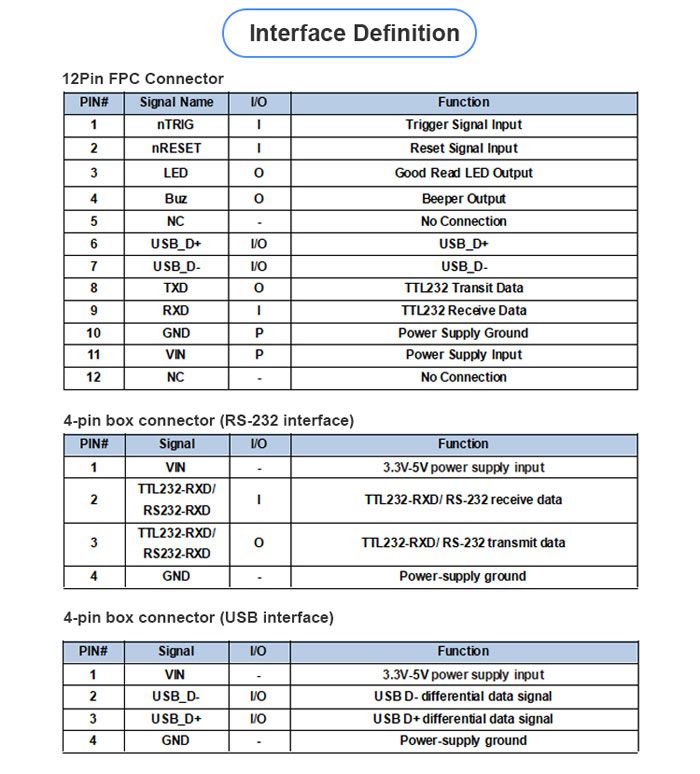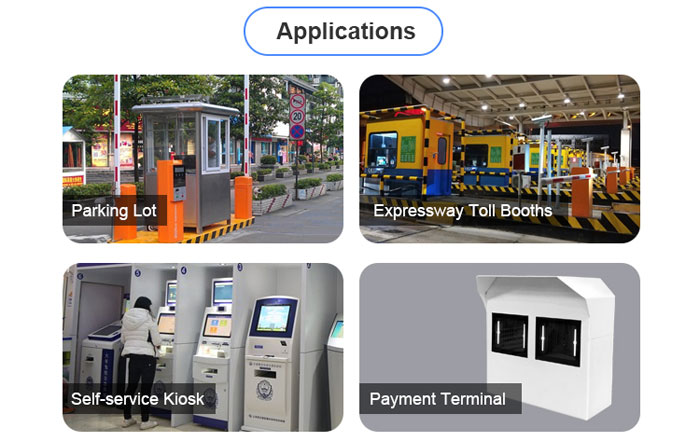 Product Name

Long Distance Mobile Payment QR Scanner

Performance

Image Sensor

1280 * 800 CMOS

Light Source

White LED

Indicator Light

Various colors are adjustable (default Alipay blue, WeChat green, other red)

Decoding Successful Prompt

Buzzer Output, Adjustable Sound

Symbologies

2D

QR Code

1D

Code 128

Resolution

≥5mil

Typical Depth of Field

(Mobile payment code)

Alipay

20mm-1500mm

WeChat

20mm-1500mm

Symbol Contrast

30%

Scan Angle**

Roll: 360°, Pitch: ±40°, Skew: ±45°

Field of View

Horizontal 40.4°, Vertical 25.9°

Mechanical

Interface

RS-232, USB

Electrical

Power Adapter

5V power adapter, with data cable to power the device

Operating Voltage

12 pin FPC horizontal socket: 3.3-5 VDC±5%

4 pin DuPont socket USB interface: 3.3-5 VDC±5%

Dimensions

6.5(W)×10-16.5(D)×14-17(H)cm(max.)

Weight

2KG

Environmental

Operating Temperature

-40℃~+70℃

Storage Temperature

-40℃~+80℃

Humidity

5%~95% (non-condensing)

Ambient Light

0~100000lux (natural light)

Accessories

Cable

USB Used to connect a host device.

RS232 Used to connect a host device.