Features:
1. Snappy On-screen Barcode Capture
Armed with Rakinda's fifth-generation of UIMG technology, the scanner excels at reading on-screen barcodes even when the screen is covered with the protective film or set to its lowest brightness level.
2. Swift Scanning
In standby/sleep mode, the device can start up swiftly and read quickly when close to scanning window.
3. Customize for Parking Lot Payment
The scanner uses a durable metal housing, the reading distance is about 20~80cm.
4. Outstanding Power Efficiency
The advanced technology incorporated in the scanner helps reduce the power consumption and prolong the service life of the device.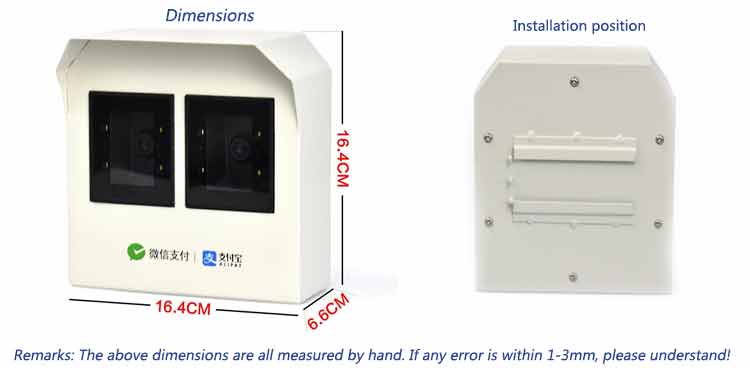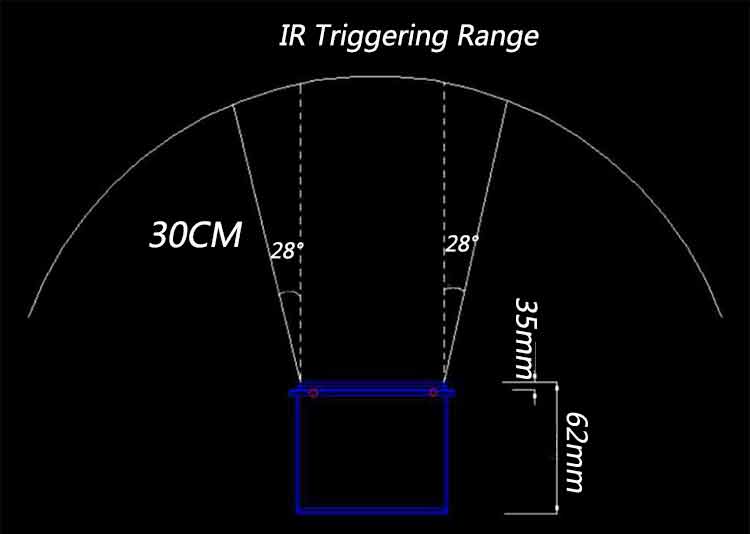 Performance
Processor
Output: DC5V, 0.5A; Input: AC100~240V, 50~60Hz
Image Sensor
752 x 480 CMOS
Interface
RS-232 (9.6~115.2Kbps) /(HID-KBW, HID-POS)
Symbologies
2D QR Code
Scan Mode
Sense Mode
Resolution
10mil
Light Source
White LED
Scan Window
45mm*30mm
PCS
≥30%
FOV
Diagonal:85°, Horizontal:63.7°, Vertical:70°
Mechanical/ Electrical
Power Consumption
1.75W
Environmental
Notification
Beep
Dimensions (L x W x H)
164 x 164 x 66mm
Reading Distance
20cm~80cm
Operating Temperature
~20℃ - +60℃
Storage Temperature
~20℃ - +60℃
Humidity
5%-95% (non-condensing)
Ambient Light
0 ~100,000 LUX
Certifications
FCC Part15 Class B, CE EMC Class B
Accessories
Cable
RS-232
RS-232 Cable Used to connect the RD5100 to a host device.
USB
USB Cable Used to connect the RD5100 to a host device.
Power Adaptor
DC5V adapter to power the LV3000U with RS-232 cable.
Output: DC5V, 0.5A; Input: AC100~240V, 50~60Hz