This long-distance 2D code module has a maximum measuring distance of 1.5m. It can perfectly identify the bar code whether it is day or night. It is very suitable for parking lots, floor scales, and toll stations.
Product Features:
◆Rich Interface
Provide USB and RS232 interfaces to meet more interface requirements.
◆UIMG° Core Technology
Using self-developed sixth-generation UIMe@ core decoding technology, it can quickly read barcodes of various qualities.
◆Green and Low Power Consumption
The use of independent MLDC core technology greatly reduces operating power consumption and prolongs the service life of the equipment.
◆Excellent Screen Reading Ability
Special adjustments are made to screen barcodes, which can adapt to low-brightness and large-data screen barcodes with various types of films.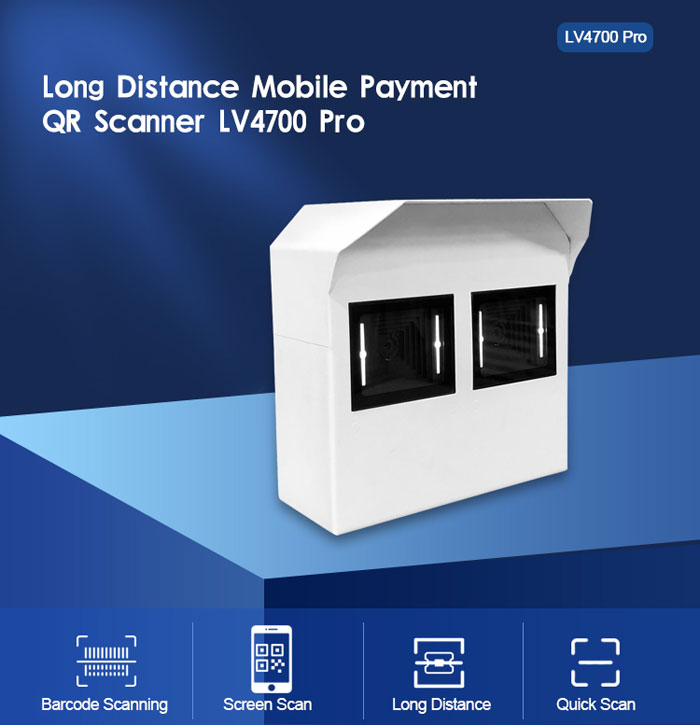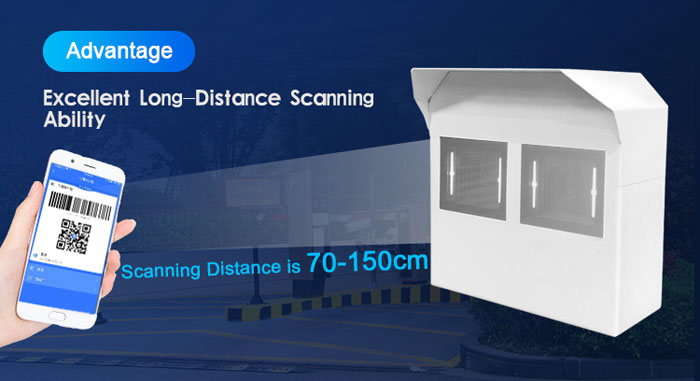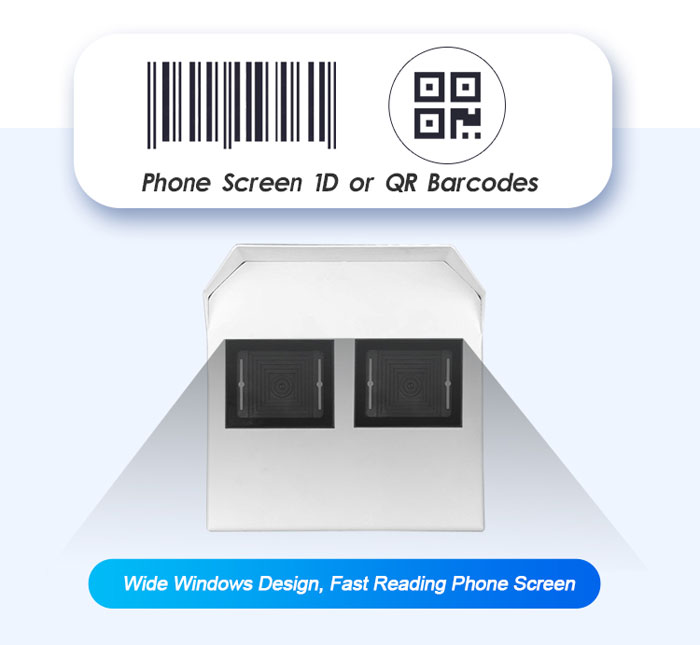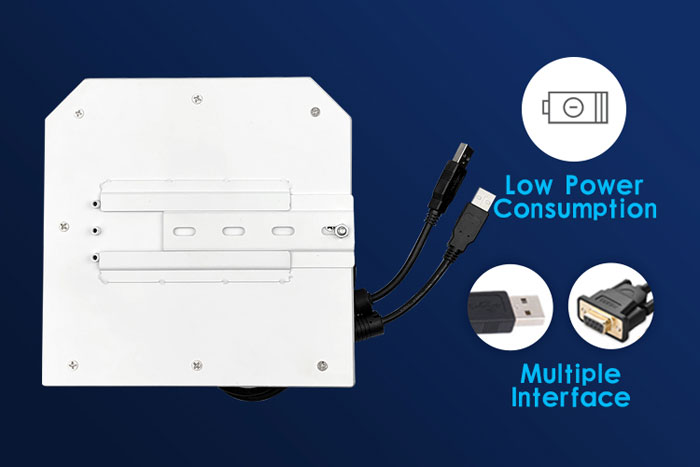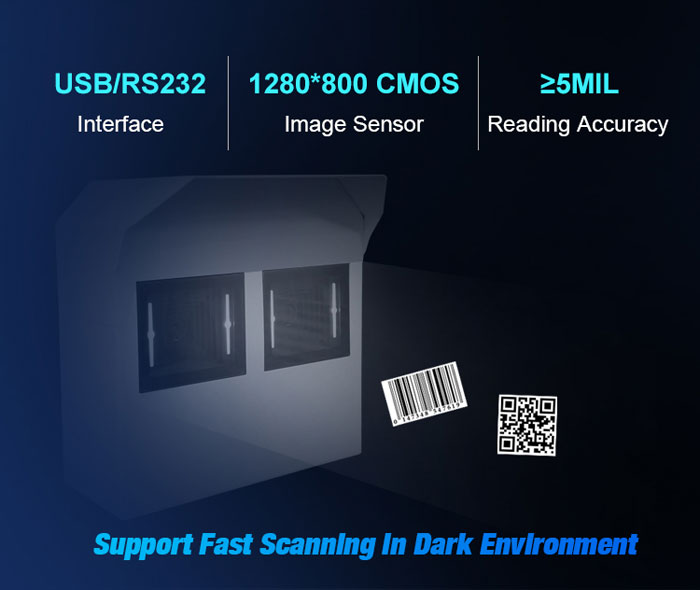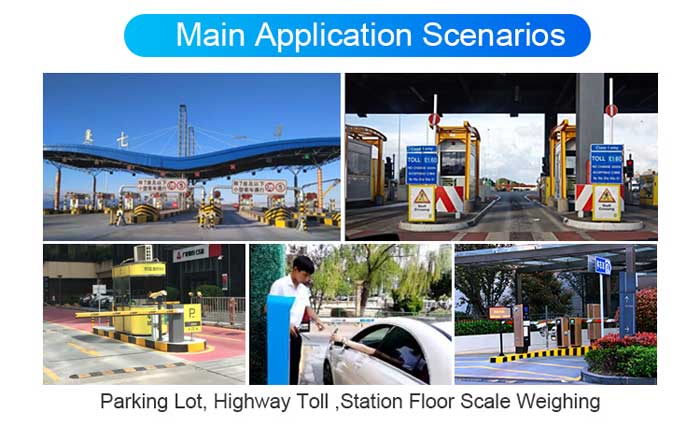 Product Name

Long Distance Mobile Payment QR Scanner

Performance

Image Sensor

1280 * 800 CMOS

Light Source

White LED

Indicator Light

Various colors are adjustable (default Alipay blue, WeChat green, other red)

Decoding Successful Prompt

Buzzer Output, Adjustable Sound

Symbologies

2D

QR Code

1D

Code 128

Resolution

≥5mil

Typical Depth of Field

(Mobile payment code)

Alipay

20mm-1500mm

WeChat

20mm-1500mm

Symbol Contrast

30%

Scan Angle**

Roll: 360°, Pitch: ±40°, Skew: ±45°

Field of View

Horizontal 40.4°, Vertical 25.9°

Mechanical

Interface

RS-232, USB

Electrical

Power Adapter

5V power adapter, with data cable to power the device

Operating Voltage

12 pin FPC horizontal socket: 3.3-5 VDC±5%

4 pin DuPont socket USB interface: 3.3-5 VDC±5%

Dimensions

6.5(W)×10-16.5(D)×14-17(H)cm(max.)

Weight

2KG

Environmental

Operating Temperature

-40℃~+70℃

Storage Temperature

-40℃~+80℃

Humidity

5%~95% (non-condensing)

Ambient Light

0~100000lux (natural light)

Accessories

Cable

USB Used to connect a host device.

RS232 Used to connect a host device.